An America's Cup Treasury returns to early races when Edwin Levick captured the spirit of sailing's most coveted prize through poignant black and white images of beautiful J boats and yachts, their crews, and spectators. An America's Cup Treasury features 150 of these photographs from the collections of The Mariners' Museum combined with the insights of one of today's most noted sailing experts.
The BBYRA (Barnegat Bay Yacht Racing Association) was formed in 1914 to foster sailboat racing on Barnegat Bay.
Over the course of a century BBYRA has run thousands of races for 34 different classes of racing sailboats. Today BBYRA runs races on Saturdays in the summertime for 12 fleets. 14 local yacht clubs comprise the membership of BBYRA totaling nearly 5000 memberships.
Click here to purchase Chasing Roosters: A Century of Sailing on Barnegat Bay.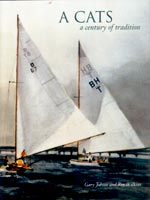 Gorgeous paintings and stunning, action-packed photographs illustrate the history of a class of wooden catboats unique to Barnegat Bay on the Jersey Shore. Since the early 1920s, a small and intimate group of sailors spanning several generations have passionately raced and cruised these beautiful, classic boats, which seem to link the generations to each other and to the area. Towering 46-foot masts and enormous sails make these boats awe-inspiring to look at and challenging to sail. As one would expect of sailors, their tales are often unbelievable, sometimes comical, and frequently sentimental. Threatened with extinction at times when the oldest boats fell into disrepair, over the years a few determined devotees of the A Cats saved the distinctive class of boats, and today a dozen A Cats grace Barnegat Bay.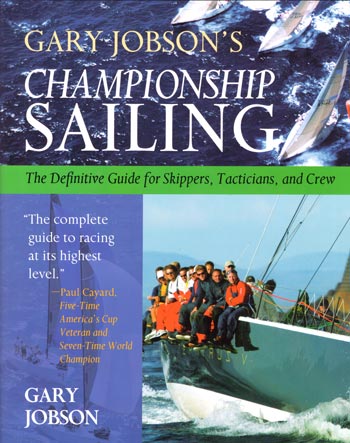 Gary Jobson shares his expertise for a winning performance in sailboat racing
"The complete guide to racing at its highest level."
—Paul Cayard, five-time America's Cup veteran and six-time world champion
"A must-read for those who aspire to win sailboat races at any level."
—Tom Whidden, CEO of North Marine Group, three-time America's Cup winner
In the pages of Gary Jobson's Championship Sailing, the author shares more than 30 years of racing and sailing expertise at the highest levels of competition, covering every aspect of racing in one-design or handicap fleets from high-performance dinghies to big keelboats. Readers will learn Jobson's secrets for:
• Organizing a crew
• Reading the wind
• Simplifying sail trim and rig tuning
• Improving boat speed
• Winning starts and leapfrogging boats at the finish
• Regaining lost ground
• And much more