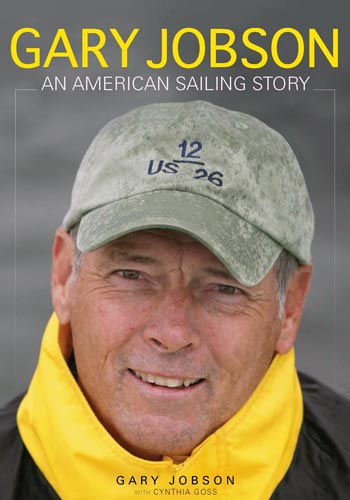 With Cynthia Goss
For Gary Jobson — the three-time All American sailor, America's Cup winner, Fastnet Race winner, and ESPN sailing commentator since 1985—sailing is life. In 2003, he was diagnosed with lymphoma, and here he relays the tumultuous diagnosis and treatments endured before the cancer went into remission. Through remission he remembers how his life has intertwined with some of the greatest sailors, how the sport has changed since his childhood, how the public view of sailing went through a revolutionary change with the advent of ESPN, how sailing can create lasting bonds of friendship that endure, and how sailing offers everything from the highest of adventures to the simplest of pleasures. This uplifting memoir also includes a foreword by Ted Turner.
"Take to the seas with Gary Jobson and feel his love of sailing lift your spirits and carry you over the next wave in your life."

Tom Brokaw, Former NBC Nightly News, and author of The Greatest Generation


"No one in the sport of sailing has worked as hard, achieved as much, and touched as many lives as Gary Jobson. Now he's written the story of his life, and what a story it is. It's destined to become a classic."

Nathaniel Philbrick,
Best-selling author of Mayflower

"Gary's Story is a testament to the perseverance, courage, entrepreneurial spirit and tireless dedication to the sport he loves. He is an inspiration to many... and will be to anyone who reads this book."

George Bodenheimer, President, ESPN

"It was truly amazing that a sailing legend like Gary cared so much about my racing. This autobiography is a truly inspirational story of one of sailing's greats!"

Anna Tunnicliffe
Olympic Gold Medalist in sailing, 2008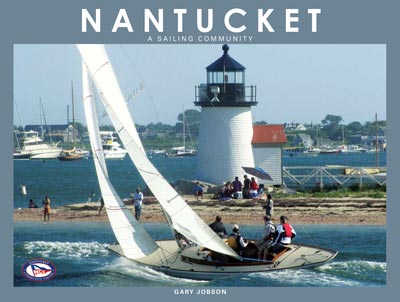 Nantucket Community Sailing is a non-profit charitable organization located 30 miles off the coast of Massachusetts on Nantucket Island. As its primary fundraising events each year, NCS hosts the Opera House Cup and Nantucket Race Week. Gary Jobson has been honorary chairman of Nantucket Race Week since 2005. In addition to all that he has done to enhance the sport of sailing around the world, he has enthusiastically supported sailing on Nantucket and worked hard to make Nantucket Race Week a success. When Gary Jobson suggested that sailing on Nantucket would be the topic for his 18th book, Nantucket Community Sailing was excited to partner with him. We are honored to help Gary share the story of this glorious sailing community.

For more information on Nantucket Community Sailing, please visit : http://www.nantucketcommunitysailing.org
Championship Tactics with Tom Whidden and Adam Loory
U.S.Y.R.U. Sailing Instructor's Manual
The Racing Edge with Ted Turner
Gary Jobson's How to Sail
The Yachtsman's Pocket Almanac
Storm Sailing
Speed Sailing with Mike Toppa
Revised Yachtsman's Pocket Almanac
World Class Sailing with Martin Luray