The BBYRA (Barnegat Bay Yacht Racing Association) was formed in 1914 to foster sailboat racing on Barnegat Bay.
Over the course of a century BBYRA has run thousands of races for 34 different classes of racing sailboats. Today BBYRA runs races on Saturdays in the summertime for 12 fleets. 14 local yacht clubs comprise the membership of BBYRA totaling nearly 5000 memberships.
Click here to purchase Chasing Roosters: A Century of Sailing on Barnegat Bay.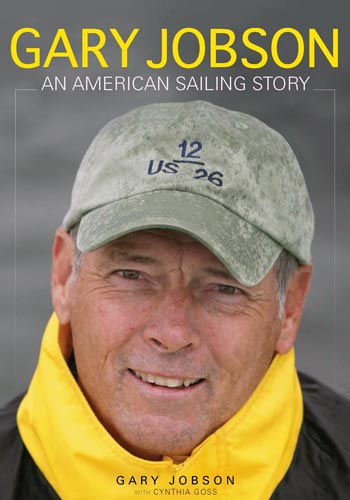 With Cynthia Goss
For Gary Jobson — the three-time All American sailor, America's Cup winner, Fastnet Race winner, and ESPN sailing commentator since 1985—sailing is life. In 2003, he was diagnosed with lymphoma, and here he relays the tumultuous diagnosis and treatments endured before the cancer went into remission. Through remission he remembers how his life has intertwined with some of the greatest sailors, how the sport has changed since his childhood, how the public view of sailing went through a revolutionary change with the advent of ESPN, how sailing can create lasting bonds of friendship that endure, and how sailing offers everything from the highest of adventures to the simplest of pleasures. This uplifting memoir also includes a foreword by Ted Turner.
"Take to the seas with Gary Jobson and feel his love of sailing lift your spirits and carry you over the next wave in your life."

Tom Brokaw, Former NBC Nightly News, and author of The Greatest Generation


"No one in the sport of sailing has worked as hard, achieved as much, and touched as many lives as Gary Jobson. Now he's written the story of his life, and what a story it is. It's destined to become a classic."

Nathaniel Philbrick,
Best-selling author of Mayflower

"Gary's Story is a testament to the perseverance, courage, entrepreneurial spirit and tireless dedication to the sport he loves. He is an inspiration to many... and will be to anyone who reads this book."

George Bodenheimer, President, ESPN

"It was truly amazing that a sailing legend like Gary cared so much about my racing. This autobiography is a truly inspirational story of one of sailing's greats!"

Anna Tunnicliffe
Olympic Gold Medalist in sailing, 2008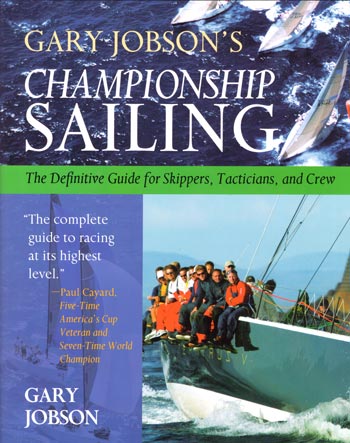 Gary Jobson shares his expertise for a winning performance in sailboat racing
"The complete guide to racing at its highest level."
—Paul Cayard, five-time America's Cup veteran and six-time world champion
"A must-read for those who aspire to win sailboat races at any level."
—Tom Whidden, CEO of North Marine Group, three-time America's Cup winner
In the pages of Gary Jobson's Championship Sailing, the author shares more than 30 years of racing and sailing expertise at the highest levels of competition, covering every aspect of racing in one-design or handicap fleets from high-performance dinghies to big keelboats. Readers will learn Jobson's secrets for:
• Organizing a crew
• Reading the wind
• Simplifying sail trim and rig tuning
• Improving boat speed
• Winning starts and leapfrogging boats at the finish
• Regaining lost ground
• And much more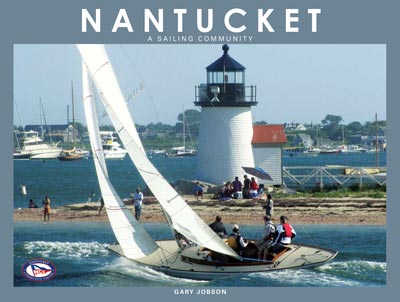 Nantucket Community Sailing is a non-profit charitable organization located 30 miles off the coast of Massachusetts on Nantucket Island. As its primary fundraising events each year, NCS hosts the Opera House Cup and Nantucket Race Week. Gary Jobson has been honorary chairman of Nantucket Race Week since 2005. In addition to all that he has done to enhance the sport of sailing around the world, he has enthusiastically supported sailing on Nantucket and worked hard to make Nantucket Race Week a success. When Gary Jobson suggested that sailing on Nantucket would be the topic for his 18th book, Nantucket Community Sailing was excited to partner with him. We are honored to help Gary share the story of this glorious sailing community.

For more information on Nantucket Community Sailing, please visit : http://www.nantucketcommunitysailing.org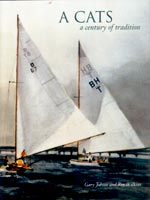 Gorgeous paintings and stunning, action-packed photographs illustrate the history of a class of wooden catboats unique to Barnegat Bay on the Jersey Shore. Since the early 1920s, a small and intimate group of sailors spanning several generations have passionately raced and cruised these beautiful, classic boats, which seem to link the generations to each other and to the area. Towering 46-foot masts and enormous sails make these boats awe-inspiring to look at and challenging to sail. As one would expect of sailors, their tales are often unbelievable, sometimes comical, and frequently sentimental. Threatened with extinction at times when the oldest boats fell into disrepair, over the years a few determined devotees of the A Cats saved the distinctive class of boats, and today a dozen A Cats grace Barnegat Bay.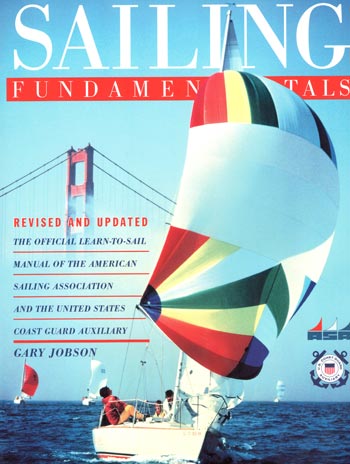 With over 150 line drawings and photographs, and clear, detailed coursework covering every aspect of beginning sailing—from hoisting sail to docking and anchoring—Sailing Fundamentals is the authoritative text designed to prepare the learning sailor for certification according to international standards.

Written by America's foremost instructional authority, the new edition of Sailing Fundamentals is the official learn-to-sail manual of the United States Coast Guard Auxiliary. Sailing Fundamentals is also used in the programs of yacht clubs, colleges, and sailing groups around the country. Unlike many sailing books, which can reflect the biases and idiosyncrasies of their authors, this book has been extensively pretested to ensure that it offers the fastest, easiest, most systematic way to learn basic sailing and coastal cruising.

Widely acclaimed author Gary Jobson has won several major races, including the 1977 America's Cup victory as tactician aboard Courageous. He was head sailing coach at the US Naval Academy, and has conducted sailing clinics across the country.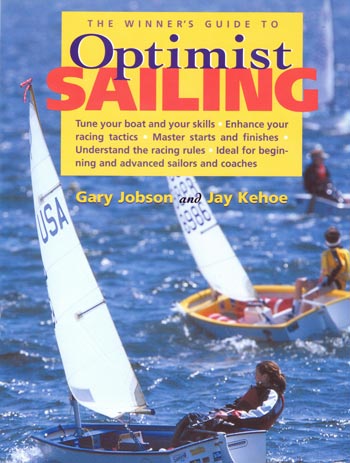 Written by one of the best-known figures in all of sailing and a leading authority on Optimist sailing and racing, The Winner's Guide to Optimist Sailing is the ideal training manual for young skippers, their parents, and their coaches. The most comprehensive sailing guide to the International Optimist dinghy class features:

Step-by-step instructions on every aspect of beginning sailing
More than 100 stunning photographs and helpful illustrations
Useful tips and winning tactics for competitive racing
Special advice sections for parents and coaches
An America's Cup Treasury returns to early races when Edwin Levick captured the spirit of sailing's most coveted prize through poignant black and white images of beautiful J boats and yachts, their crews, and spectators. An America's Cup Treasury features 150 of these photographs from the collections of The Mariners' Museum combined with the insights of one of today's most noted sailing experts.
Championship Tactics with Tom Whidden and Adam Loory
U.S.Y.R.U. Sailing Instructor's Manual
The Racing Edge with Ted Turner
Gary Jobson's How to Sail
The Yachtsman's Pocket Almanac
Storm Sailing
Speed Sailing with Mike Toppa
Revised Yachtsman's Pocket Almanac
World Class Sailing with Martin Luray